Jersey girl Denise Marsa was born in Trenton and currently lives in Morristown. She got her first taste of fame (kind of!) when singer-songwriter Dean Friedman invited her to sing a duet with him on his second album which was called "Well, Well, Said The Rocking Chair." The duet was "Lucky Stars," which is probably best-described as a Broadwayesque musical animated discussion between a man and a woman. In late 1978 that duet hit #3 on the UK singles chart. Denise's joy at its success was somewhat tempered by her (undesired) anonymity. Because the initial pressings of the single only listed Dean's name on the label and not hers, she was known as the "mystery lady" for several months. She was mentioned on subsequent pressings and those who bought the album and looked hard enough could find "Denise Marsa" listed somewhere. Still, when the record was at its peak in England, hardly anyone knew her identity.

She followed that successful but somewhat anonymous venture with yet another anonymous one of a different sort. In 1984 she was invited to sing lead on two tracks by the New York City-based dance group called the Flirts which were on an album called "Made In America." Those tracks were "Helpless (You Took My Love)," which hit #12 on the Billboard dance chart and "Making Time," which featured the voice of Belinda Carlisle in the background. Twice again, Denise was the anonymous lady. Incidentally, if you go to YouTube you can easily find a video of the Flirts performing "Helpless." But they are lip-syncing to Denise's lead voice. Denise was never an official "Flirt." Did I hear someone yell out "Milli Vanilli"?

It wasn't until 1997 that a much larger portion of the public found out who Denise was. She decided once and for all to create something that would clearly have her name on it and leave no doubt as to her involvement with it: specifically, a Denise Marsa solo album. This time she did everything by herself: she wrote and sang all the songs, produced it, arranged it, released it and promoted it. She also chose a most appropriate title for this 11-track project: "Self"!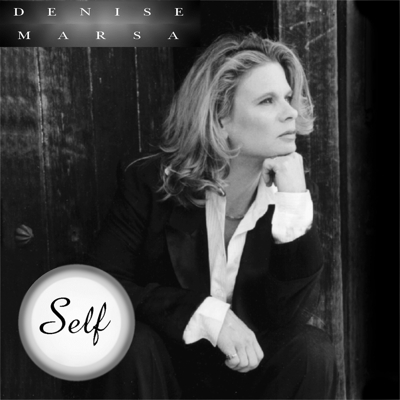 It was at that time that Denise started her own company called the KeyMedia Group. Her album, which finally gained her a large amount of recognition credited to her BY NAME, was released under that umbrella.

She has recently expanded the Keymedia group into a full-fledged public relations, marketing, managerial, mentoring and production business, with the latter including both record production and TV production. Specifically, Denise has created an unscripted TV documentary series called "The Music Mentor." You can view the "Synopsis Pilot" episode along with a description of it toward the bottom of this page.

One of the artists that Denise manages, produces and mentors is 25-year old Rachel Millman, who is also a Jersey girl and who also has a page devoted to her on this website which is accessible from the Hall Of Fame Tributes page that got you to here.

Suffice to say, Denise Marsa is quite a busy lady these days, happily -- and no longer anonymously -- doing what she enjoys most: taking an active role in all phases of the music business and helping others realize their musical dreams.


---
Ronnie interviews Denise Marsa
---
Denise Marsa's official website
KeyMedia Public Relations website
"The Music Mentor TV" website
---
The Music Mentor - Synopsis Pilot
Denise Marsa is the creator and producer of a very interesting and totally honest unscripted documentary TV series called "The Music Mentor." Following are the program details as listed in its YouTube description.

"The Music Mentor ... (is) an unscripted documentary television series that plans to showcase the do-it-yourself, nuts and bolts of being an indie artist in today's highly saturated music industry. The series features KeyMedia Group's artist roster, including Rachel Millman, Dane Michael Glynn, The One & Nines, Nicole Berke and Christopher Dallman.

"Viewers will follow Marsa as she advises, consults, pitches and markets her indie label's artists to create worldwide opportunities for their careers.

"Every week the show will check in with all the artists, but will focus on the artist with the most eventful week at rehearsal, on stage or in the studio. "The goal is to provide extensive visibility for her artists, as well as serving as an educational tool for those interested in pursuing the life of an indie artist, by creating a realistic view of the music business."

This episode, the Synopsis Pilot, is a video presentation of the show's objectives and a preview of what's to come in future episodes.