What did naughty little Madeline Rodgers do that got her kicked out of dancing class? She tells the story in all its glory (!) during her interview show with Ronnie, which you can hear by clicking the link above or the link below. To put that event in proper perspective here, we must tell you that she was only three at the time she got the boot. And happily, following that event, it was all uphill in a most positive way after that: she went from becoming a beauty queen (most notably "Miss Magic Long Beach Island") to a Nashville recording artist to an award-winning songwriter.

Though Madeline has been a Jersey girl for much of her life, she was born in Philadelphia and grew up in Upper Darby, Pennsylvania. She achieved her first few minutes of fame by appearing as a guest singer on a Philly TV show hosted by legendary bandleader Paul Whiteman which originated on WFIL-TV (subsequently the flagship station of Dick Clark's "American Bandstand") and was broadcast throughout the country on the ABC Network. The show was called "TV Teen Club" and Philly performers Charlie Gracie and Bobby Rydell got their start on it. On the show she sang a couple of well-known standards and got a fabulous response.

For the next two years, Madeline was a member of a USO troop and did many performances in New Jersey at McGuire Air Force Base, Fort Dix, Wrightstown and Lakehurst.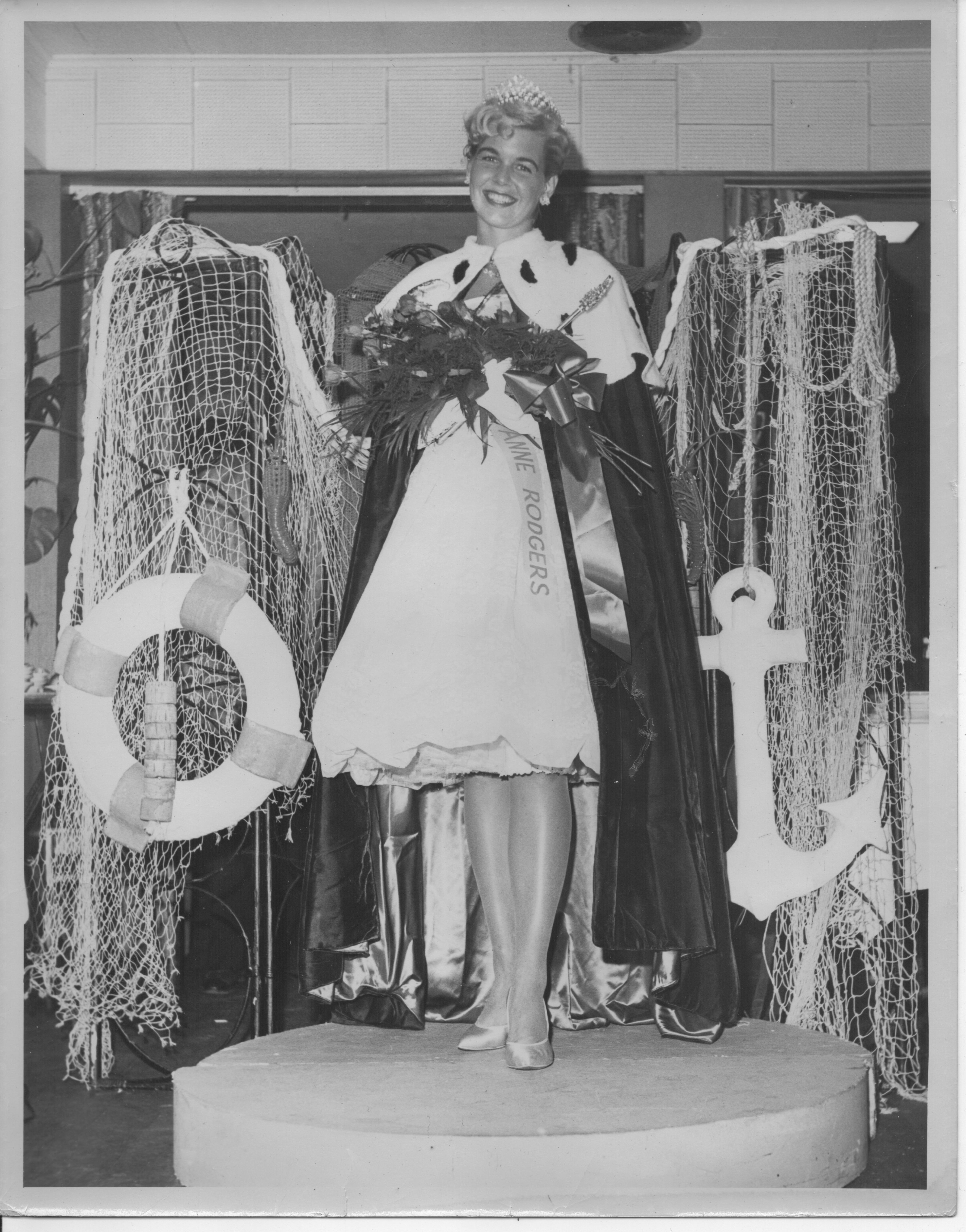 She also won five beauty contests. She was Miss Upper Darby, Miss Philadelphia Fire Prevention, Miss Chester Police and Miss Upper Darby Fire Prevention. But it was the fifth one that she won, based in New Jersey, that she was most proud of. It was the "Miss Magic Long Beach Island Beauty Pageant." Starting in 1958 the Long Beach Island Board of Trade assumed sponsorship of the event which was held the first weekend of September. In 1961 Madeline was living in North Beach Haven at the time and it was in that year that she was crowned "Miss Magic Long Beach Island." She described the excitement of entering, participating and winning that honor during her interview show and also in a prestigious magazine with a large circulation called "Echoes of LBI."

Besides singing and winning beauty pageants, she also wrote songs. The first song that she wrote was titled "Andy the Angus." She got the idea for that one when she took a walk and found a tractor trailer parked full of steer. She hung out there and talked to the animals (really!) and got the idea for that song. But it was several other songs in the country music vein that she subsequently wrote and recorded that got her the most attention. She recorded several demos of her own material in Princeton, NJ and then decided to pound the pavement in Nashville, hoping to be signed by a record company. And lo and behold, she was! The company was Brite Star records.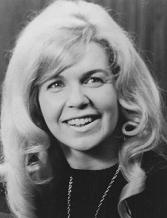 She recorded seven tracks for that label. Six of those tracks were released as three different singles. The seventh track, unreleased, won her a songwriting award. You can hear all seven tracks by listening to her interview show with Ronnie. (The seventh song is played as a bonus track.)

The songs were recorded at Fireside Studio, owned by Dolly Parton. And on all of them she used some of Nashville's top musicians including D.J. Fontana, Elvis Presley's legendary drummer, who was on hundreds of his sessions. Five of the songs that she recorded were original compositions and display her songwriting versatility: the other two were a well-known pop hit from the late 50s popularized by one of the most popular female groups of the day and a well-known country standard dating back to the 20s and recorded by a veritable Who's Who of primarily country artists. These were the singles:

Single One: "I Wanna Be What You Want" b/w "Mysterious Dark Eyes" Both have music and lyrics by Madeline. The former is uptempo with a very unique lyric. The latter is a haunting ballad in 3/4 time and described by one of her favorite deejays as being "sexy."

Single Two: "Sugartime" b/w "Lonely Is Living My Life Without You" The former is her version of a national pop hit for the McGuire Sisters that hit the chart late in 1957 and peaked at #1 in 1958. The latter, with music and lyrics by Madeline, is a song based on a friend's true life experience.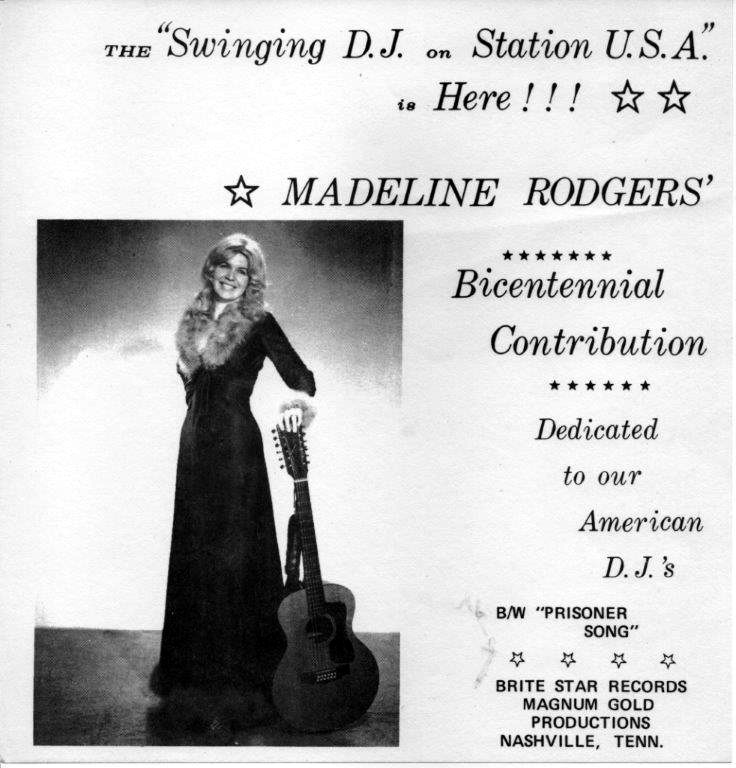 Single Three: "Swinging DJ On Station USA" b/w "The Prisoner's Song" The former, with music and lyrics by Madeline and written for the bicentennial, is a toe-tapper dedicated to the air personalities throughout our nation who brighten up our day. The latter is a heartbreaking country standard written and first recorded by Vernon Dalhart in 1924 and subsequently by Hank Snow, Bill Monroe, Eddy Arnold and Madeline Rodgers (!) among others.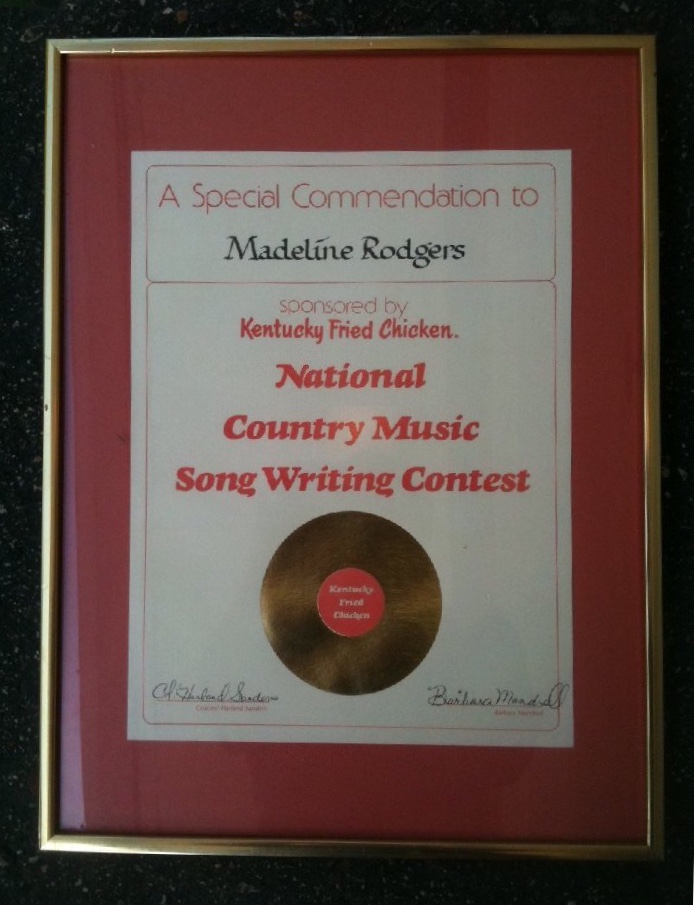 The unreleased track: "Alone, So Alone" Music and lyrics are by Madeline Rodgers. This song won her a prestigious songwriting award whose certificate is shown above. It was selected by Barbara Mandrell and a panel of country music professionals as a winner in the 1980 Kentucky Fried Chicken National Country Music Songwriting Contest.

Currently Madeline is writing new songs for herself and hopefully for other recording artists as well.

She has been an award-winning journalist for the Drexel Triangle newspaper and still writes regularly for the Echoes Of LBI magazine.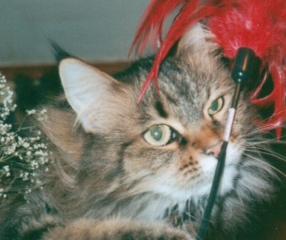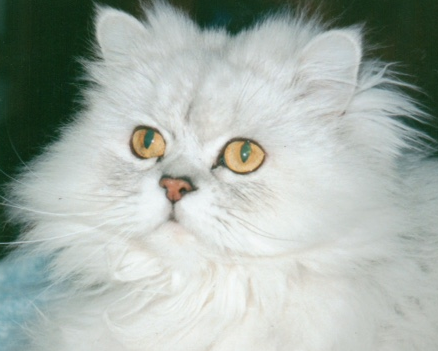 Her current pet project (pun intended) is writing a soon-to-be-published series of children's stories entitled "The Adventures Of Tara & Chessie." She describes it this way: Tara [above left] is a brown classic tabby Maine Coon cat with an adventurous spirit and a sweet nature. Chessie [above right] is a shaded silver Chinchilla (Fanci Feast) cat with a sweet and innocent nature. Tara's shenanigans get them both into lots of trouble. Chessie is no match for Tara but sometimes he is her voice of reason. Together they solve a Mystery at Barnegat Lighthouse and learn valuable lessons at the Circus, in the Garden Story, in the Land of Nip and Nap, and many more exciting adventures. Something to look forward to. Sounds like The Cat's Meow to us!