.
.
Jessica James and the Outlaws
..
.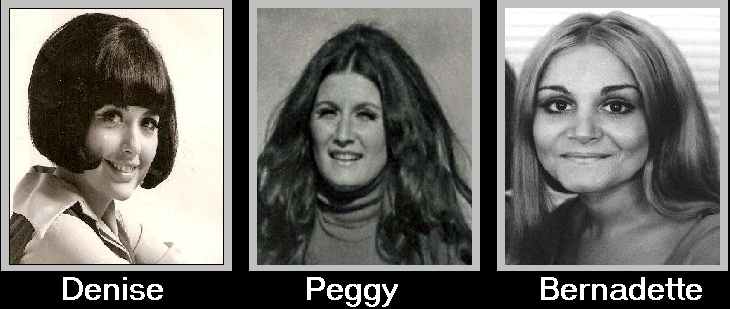 .
.
In the mid 60's Denise, Bernadette and Peggy teamed up again to do backup session work. Their unique sound and special blend of voices made them a much sought after group by producers such as Charlie Calello, Herb Bernstein, Bob Crewe and Bob Gaudio. Each of the girls had their own careers, both together and separately. The three girls provided memorable classic background sounds on Frankie Valli recordings including "The Proud One", "Cry for Me" which is featured in the Broadway hit "Jersey Boys" and "You're Ready Now" which is considered a Northern Soul anthem. They also backed artists like Kitty Kallen, and Patty Duke among others. They are most noted for their work with Lou Christie on MGM hits such as "Trapeze" which is featured in the movie "Before Sunrise" with Ethan Hawke, "Painter", "Rhapsody in the Rain", "Jungle" and Lou's #1 smash hit "Lightning Strikes". They also recorded a Pepsi-Cola commercial with Lou, "Come alive, you're in the Pepsi generation," which was a classic of the times.

At this time the group "Jessica Jessica James and The Outlaws" was formed. With Peggy on the lead and Bernadette and Denise on backup, they recorded "Give Her Up Baby", "Come Closer" and "We'll Be Makin Out". One of the interesting and fun parts of those sessions is that Lou Christie had the chance to do backup with them on "We'll be Makin Out".

Jessica James and the Outlaws were on Dynovoice records and was a Crewe/Gaudio production.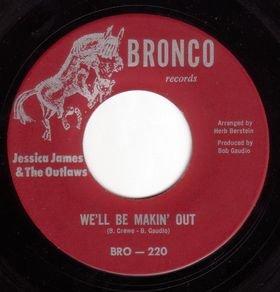 You're Ready Now (Frankie Valli)


Cry For Me (Frankie Valli)


Pepsi-Cola commercial (with Lou Christie)