Clay Cole's "Sh-Boom" Party!
Marcia Habib, Clay Cole's dearest friend and his first and only fan club president, created this touching 45-minute mini-documentary as a tribute to the entertainment icon whom everyone loved so much. It begins with some still images and then segues to the video recording of a very special event that was held on April 18, 2010 at Marcia's Pet Shop in Manhattan. The event was called Clay Cole's "Sh-Boom" Party, in honor of his critically-acclaimed book.

Please click on the banner below to watch it.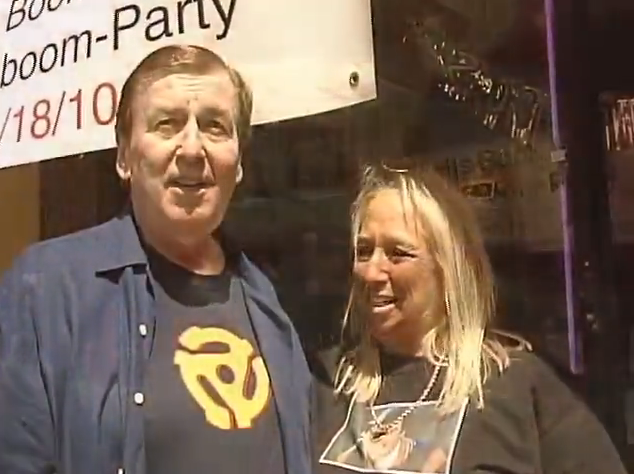 ---
Remembering Clay Cole
Our wonderful friend Sergio Rodriguez created this video slideshow (plus bonus film clip) in honor of Clay Cole for his family, friends and fans. Here's what Sergio had to say about Clay and this video slideshow:

"Clay Cole was an icon of New York Television in the late 50's and throughout the 60's and he will always remain so in the hearts of his many fans.

"Clay Cole was born on January 1, 1938 and suddenly passed away this past December 18, 2010. A death that left many of his fans in great shock. Clay was mainly known for his eponymous television dance program 'The Clay Cole Show' which aired in New York City on WNTA-TV and WPIX-TV from 1959 to 1968. This little video is a collection of pictures from his work on the show and later in life when he got to enjoy time with old friends and fans alike, coming full circle in life. The photos are set to songs recorded by Clay Cole himself all recorded in 1960 and 1961. Also included is a clip from his movie 'Twist Around The Clock' in 1961."

We cannot thank Sergio enough for what he's created here. We are so pleased to present it here as a loving tribute to a man who was special in so many ways and as a gift to all those whose lives he touched.


A Boopkid Production

Video created and produced by Sergio G. Rodriguez

Background music for slideshow:
"Here, There, Everywhere" -- Clay Cole (1960)
"Happy Times" -- Clay Cole (1961)
"Twist Around The Clock" -- Clay Cole (1961)

Bonus:
a video film clip of Clay Cole singing "The Twist Is Here To Stay"
from the dance movie "Twist Around The Clock" (1961)


---
Clay Cole: Wasn't He Something?
Sergio's video slideshow uses the images from our original slideshow entitled "Clay Cole: Wasn't He Something?". We are re-posting that one here so that those of you who would like to view captions for Sergio's images can do so.

Click on the banner below to run it.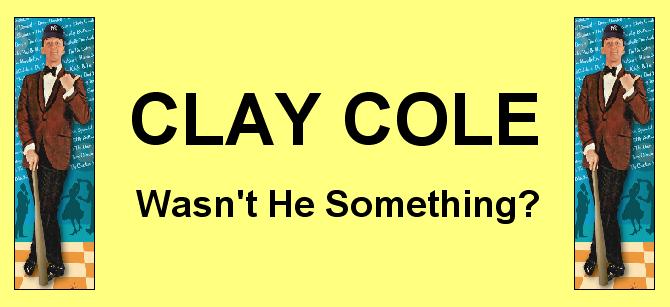 ---